What are WizardTunes™?
WizardTunes™ are specially designed MIDI files designed for use in the Piano Wizard game. It's the easy and fun way to learn how to play piano. These song files will only work with your Piano Wizard software.
Try WizardTunes FREE!
Downloading a song is easy. Just pick a song from the WizardTunes library and "click" to automatically download it to your computer – it's that easy!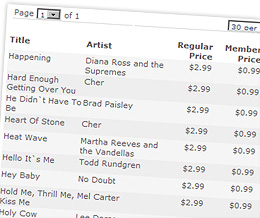 SPECIAL INTRODUCTORY OFFER
We'd like to invite you to try WizardTunes free for 30 days. Members enjoy greater savings and 100's of songs.
You must be a PREMIER Piano Wizard user to qualify for this offer! If you don't already have the PREMIER version, click here for upgrade information.
Discover what membership is all about and find out why so many have already joined WizardTunes Music Club. Just click here.

Already a WizardTunes User and want a
Monthly or Annual Subscription? Click here.